Atelier
The Atelier is the design powerhouse of Arts and Crafts, where aesthetics are taken to new heights every day. Here Petra and her team of lifestyle design experts help create new interior design projects, following the client every step of the way with a tailor-made approach, through to completion. Because the soul of a place is unique and unlike any other.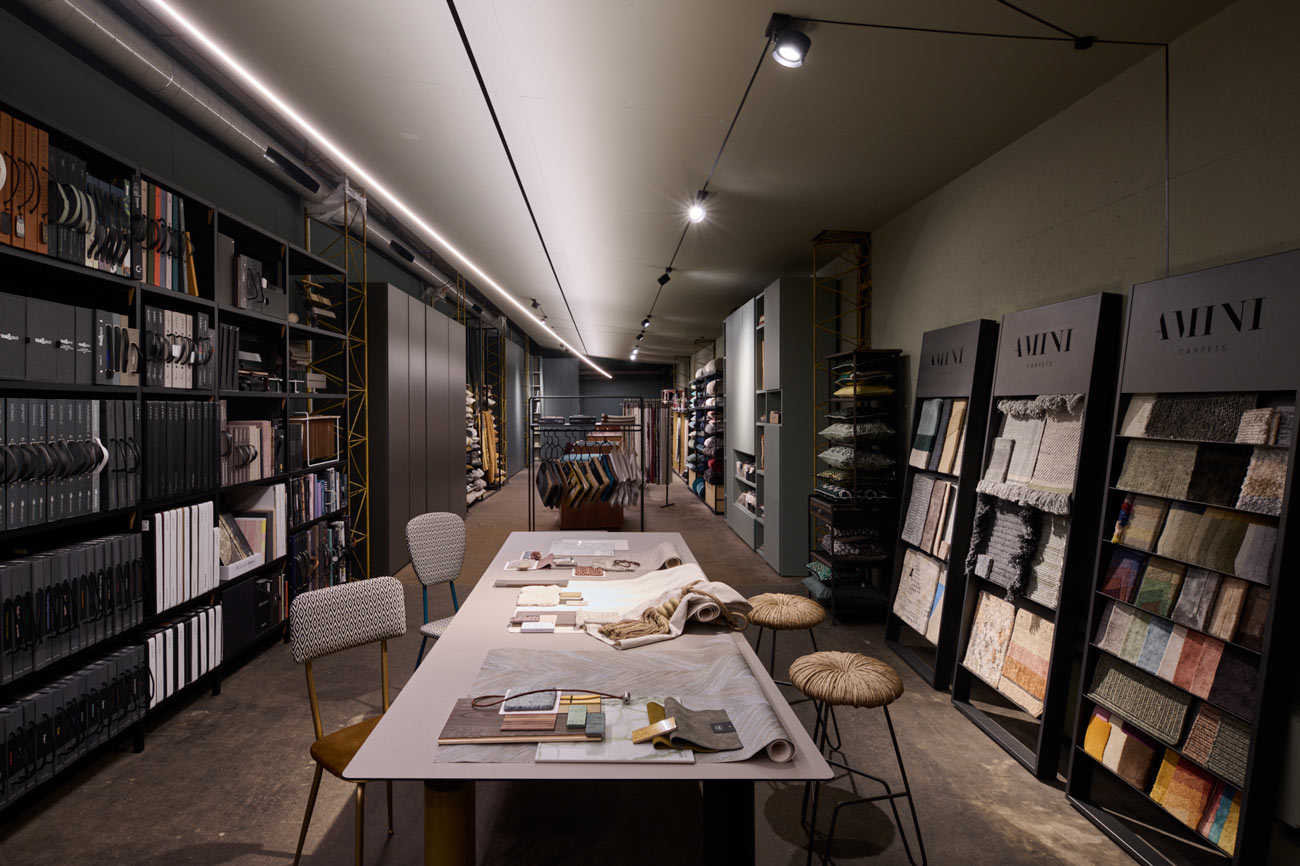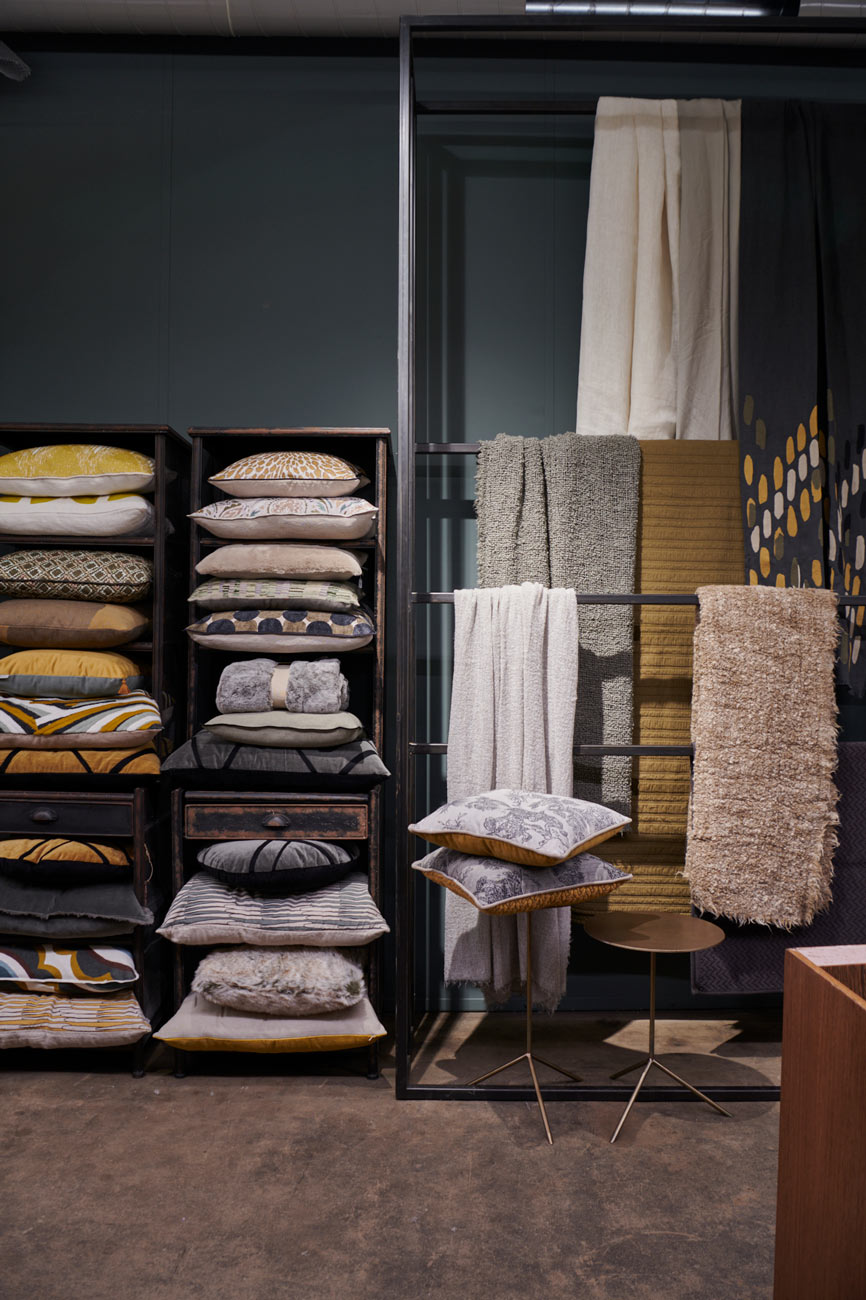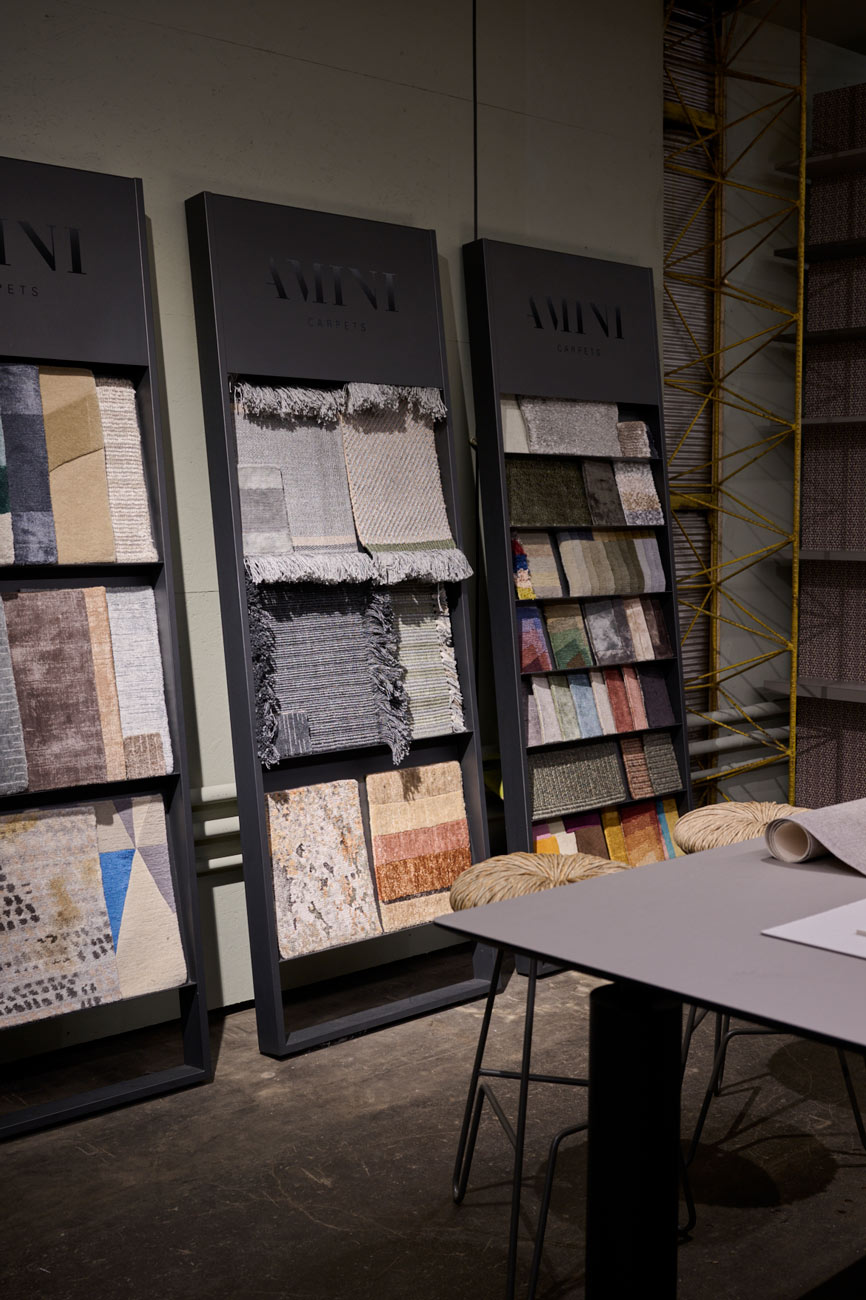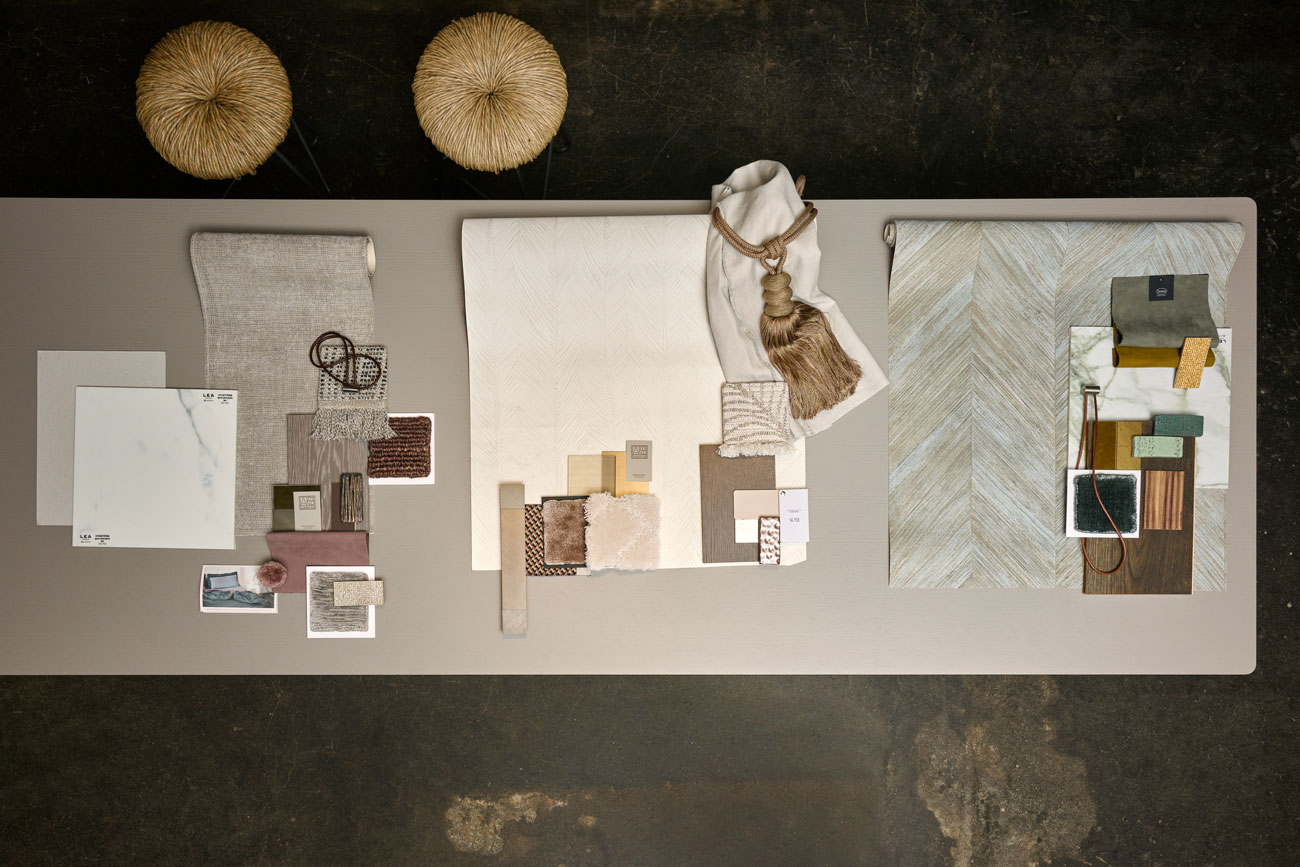 At the heart of every design is customisation, and every design is inspired by ideas that are never foreseeable, never the same.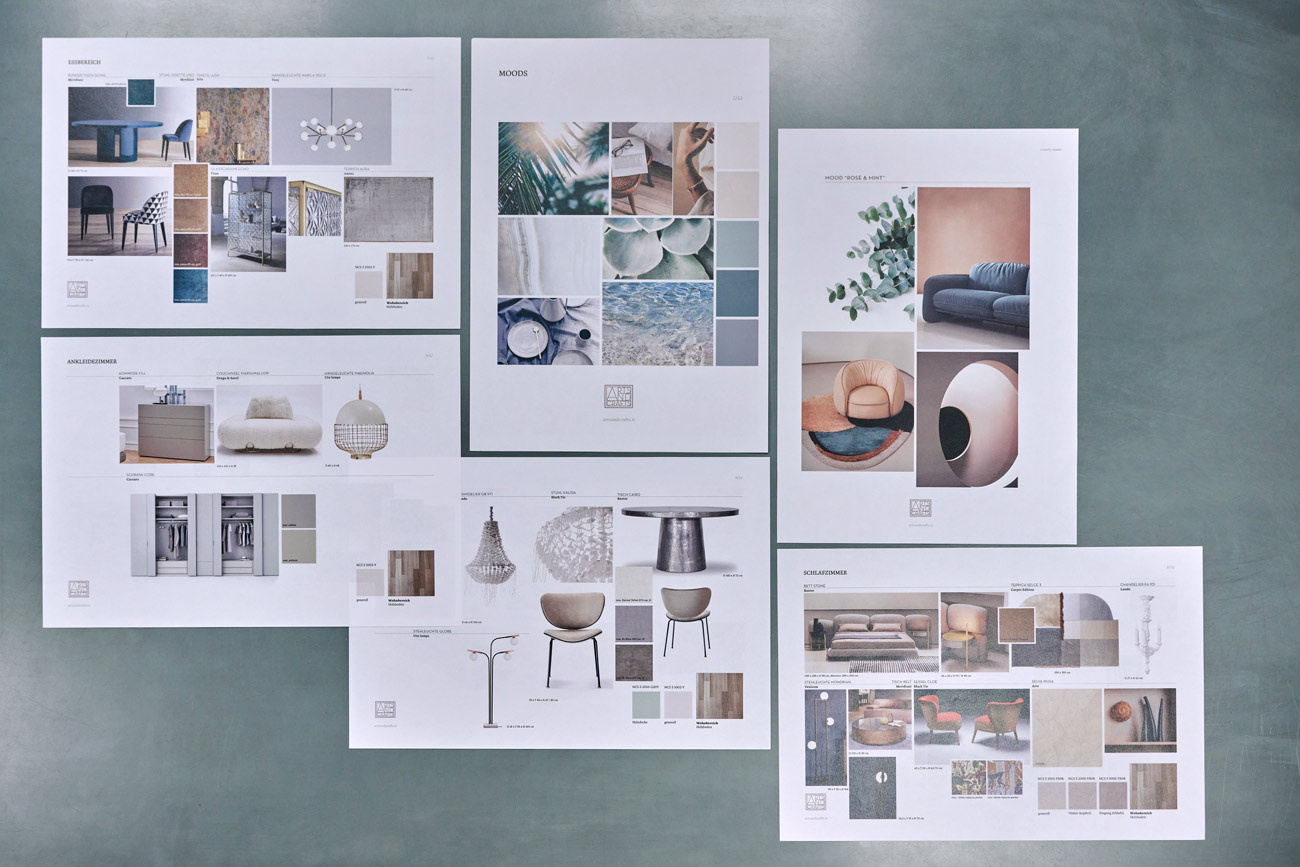 The mood board is a conceptual map that conveys the style and atmosphere of a design for a particular space.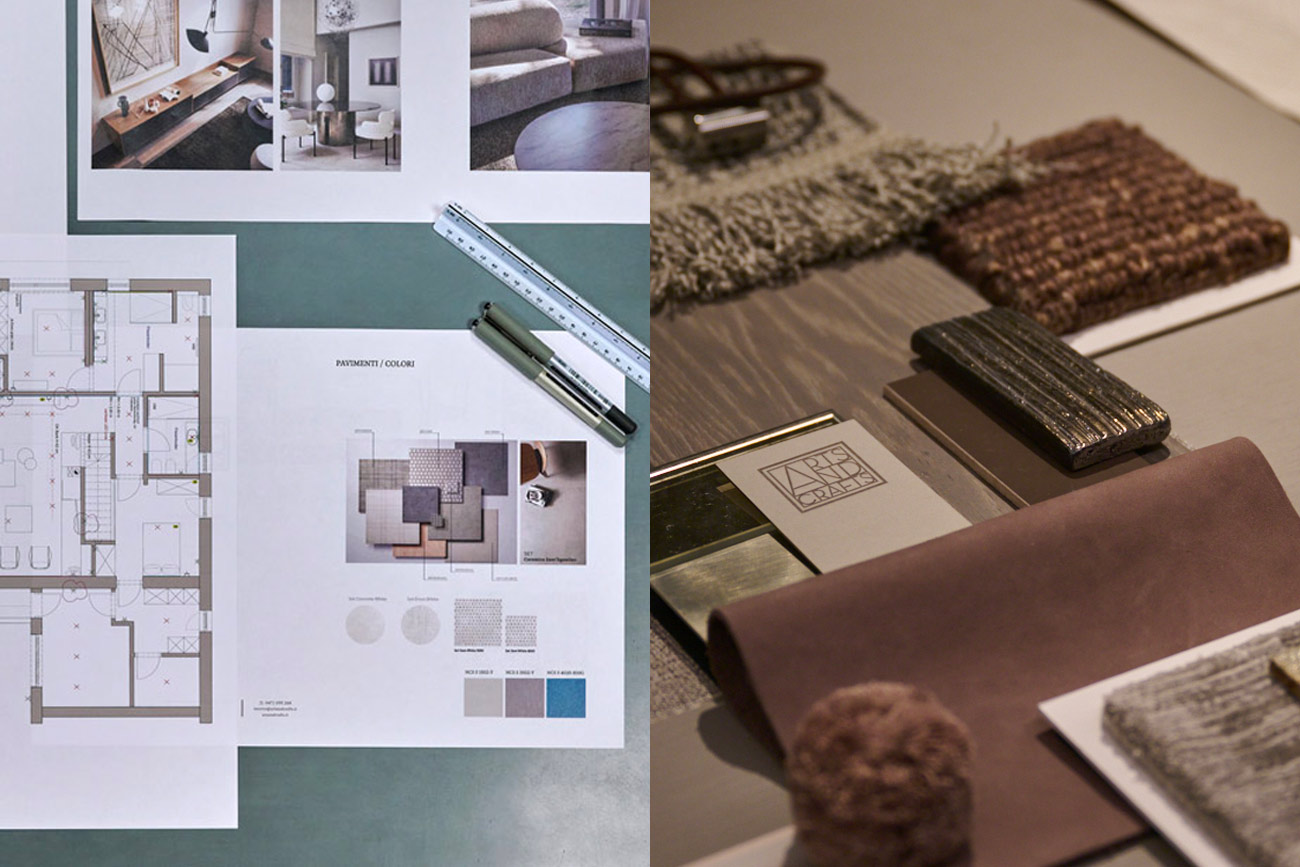 In our layout we give concrete form to our vision, creating the spaces and giving the furnishings pride of place in a constantly evolving process.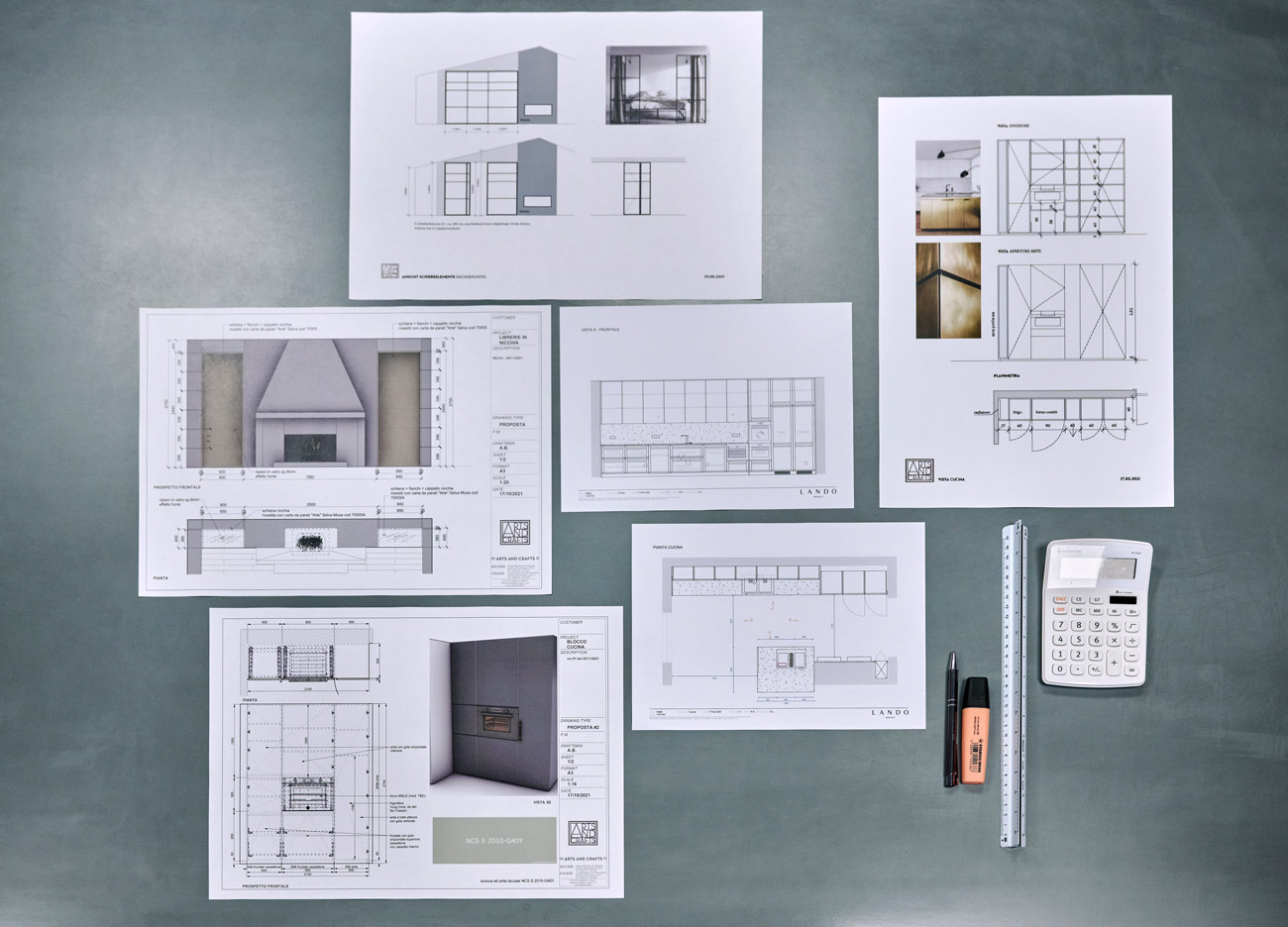 The right know-how and the use of tailor-made solutions allow us to combine materials, light and all the other elements that then interact with each other.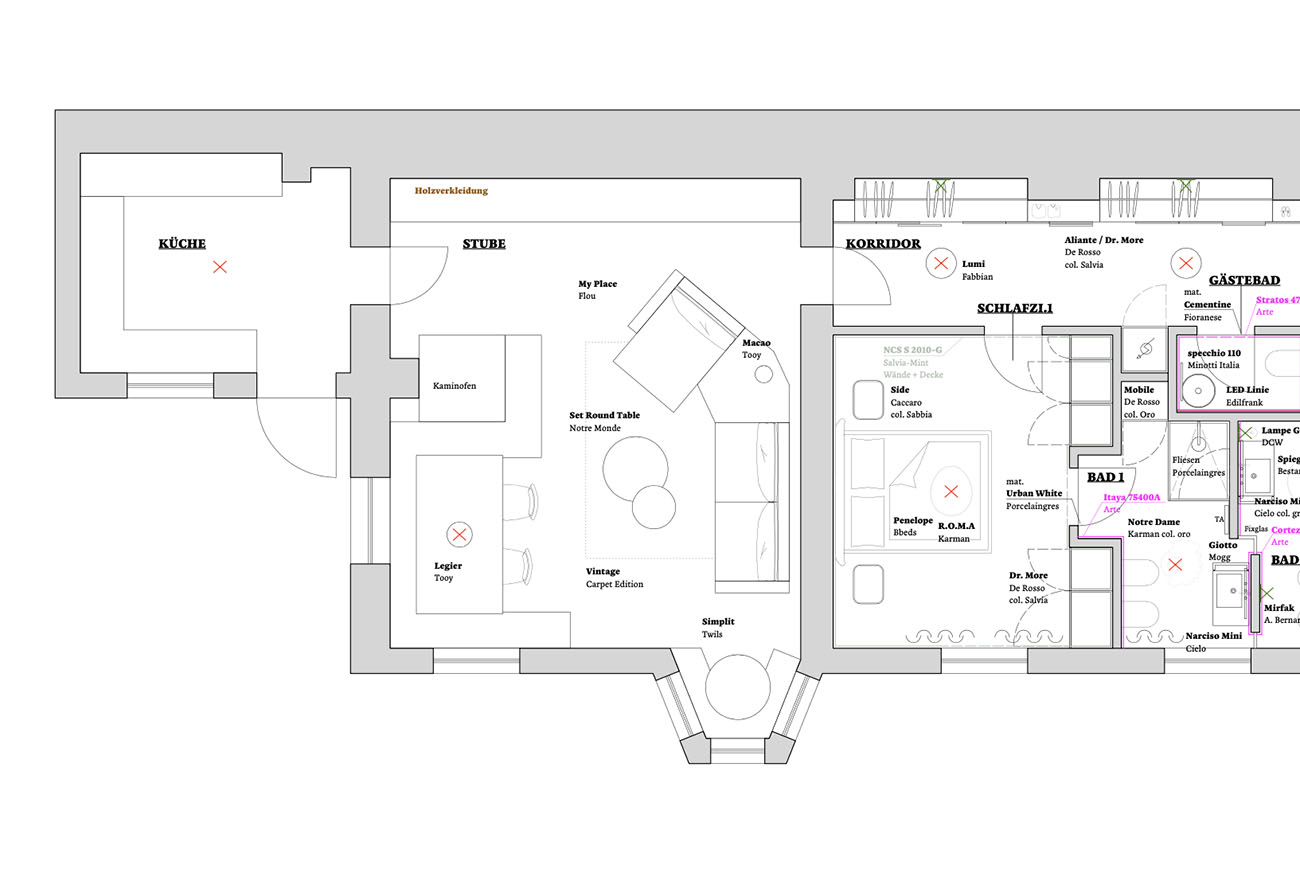 Detailed layout plans for the workers.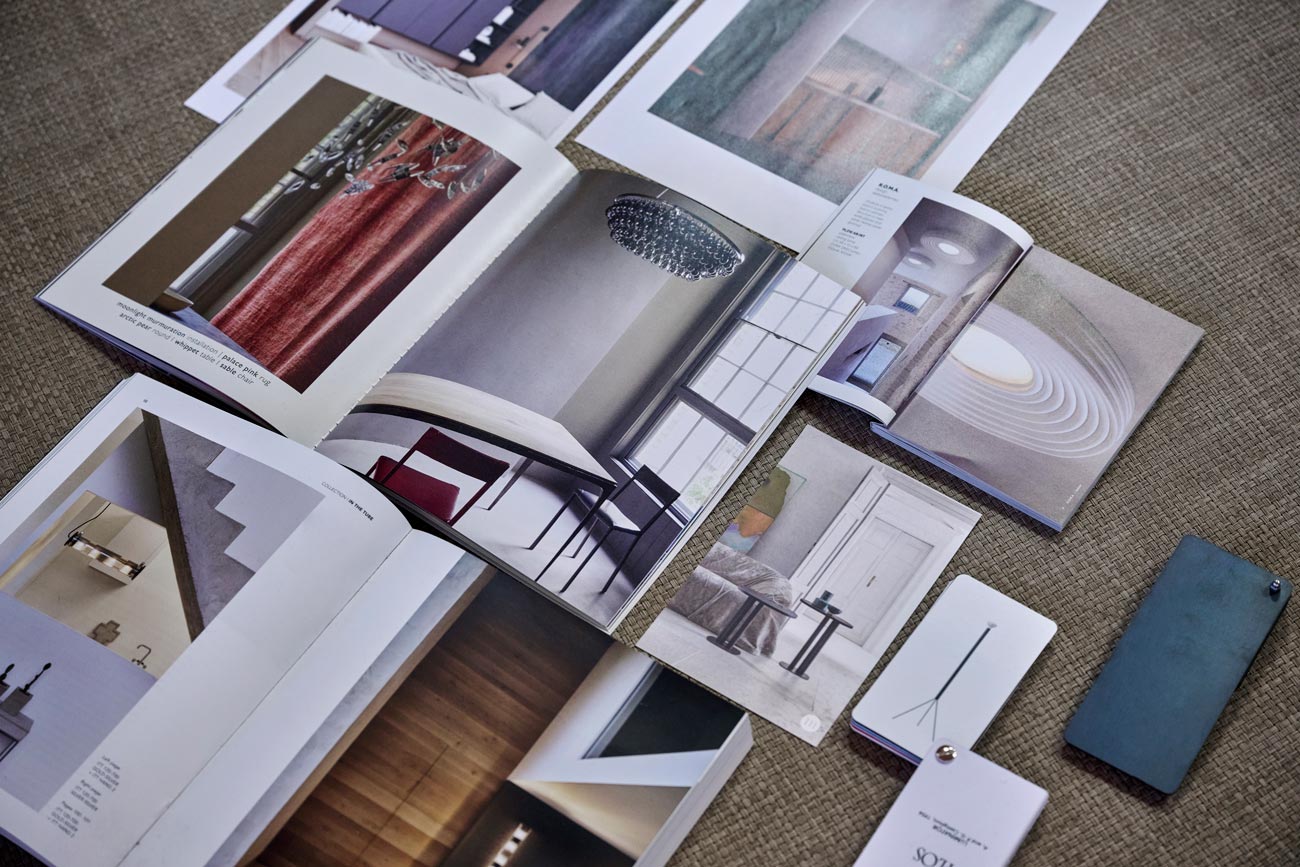 We bring functionality and creativity together an interplay of decoration and restyling, always made to measure.